I'm Michael Schwamborn,
a Junior at the Foster School of Business at The University of Washington pursuing a Bachelors of Arts in Business Administration with a double major in Entrepreneurship and Information Systems and a Minor in Data Science.
I'm passionate about connecting with others and the idea of using technology to solve major issues present in our society today. I hope to develop my skills and work in the technology product management space.

Feel free to reach out; I'd love to connect!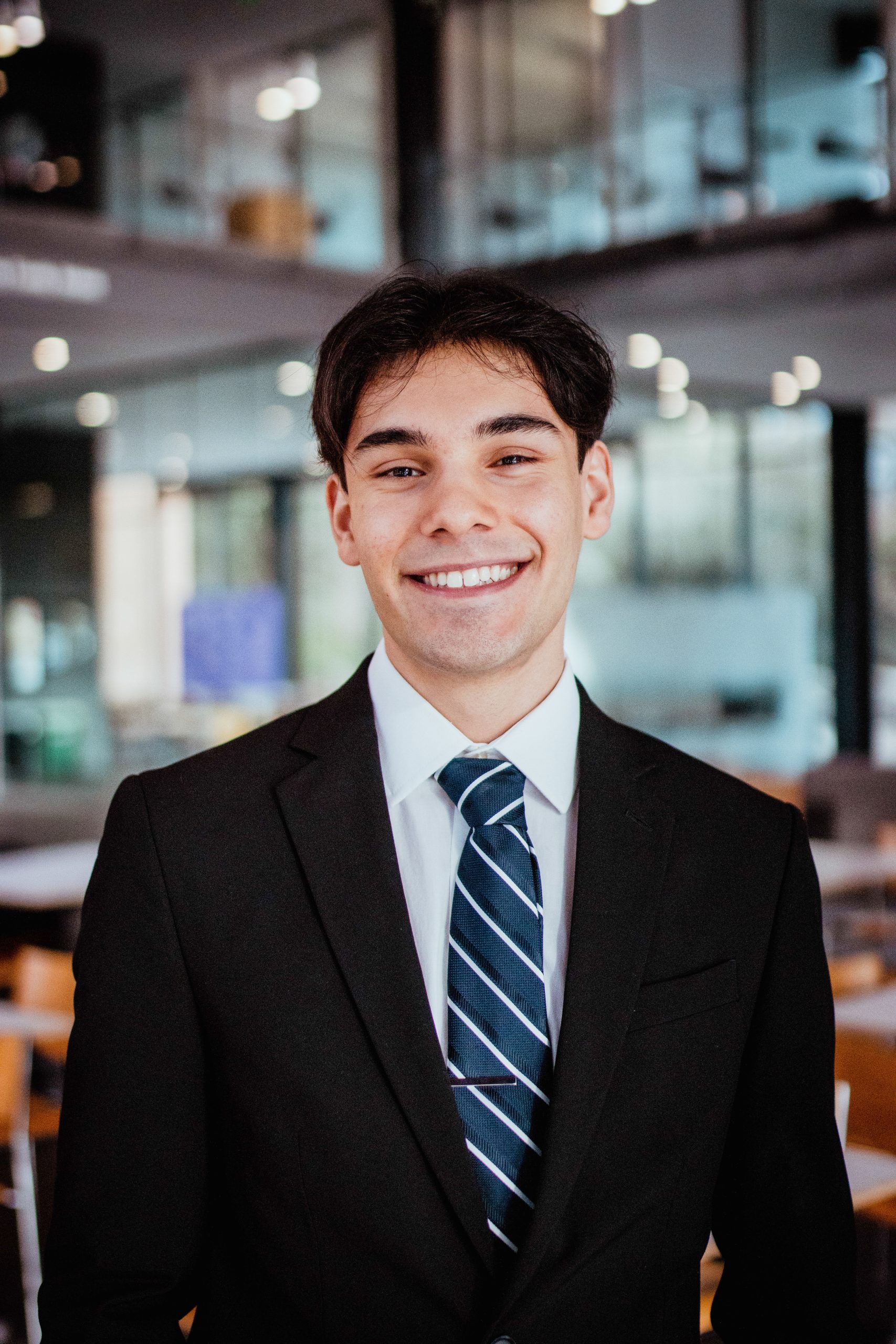 ㅡ

Professional Experience

Database Management (IS 445)

March 2023

Examined the business need for database processing. Learned database design, development, and administration.
Applied real-world database design and implementation using SQL. Solved issues related to transaction management, data warehouse, etc.

Application Programming (IS 320)

May 2022

Learned programming concepts including data types, control structures, modularization, and structure programming.
Developed solutions for problems in interactive business applications using Python.

Foundational Skills for Data Science (INFO 201)

April 2023

Applied fundamental tools, technologies, and skills necessary to transform data into knowledge, including data manipulation, analysis, and visualization, as well as version control and the R programming language.
Worked with real data and reflected on the power and perils of using data to inform.

UW PM Association / Head of Professional Outreach

April 2023 – PRESENT

Founded Registered Student Organization aimed at providing UW students with product, program, and project management mentorship, resources, and internship opportunities.
Connect with industry professionals to host and present at various events during the quarter.

FBLA (Future Business Leaders of America) / Member and State PR Officer

JANUARY 2018 – JUNE 2021

Managed official social media pages with a following of over 1,400 and helped plan state and regional conferences for over 3,000 members across Washington as Public Relations Officer.
Competed and placed at the Local, State, and National level.

synHacks / Web Developer & Executive Team Member

APRIL 2020 – SEPTEMBER 2020

Successfully organized and ran a virtual hackathon with over 300 participants from 20 countries
Managed the website, using WordPress, HTML, CSS, and PHP, social media, and official publications for hackathon information
Worked with executive team members to run day-to-day operations and create new initiatives for local high schools

UWBEA 

/ Deloitte Case Competition Finalist

MAY 2022

Placed 3rd in case competition on implementing ethical standards
Created a business plan and recommendation on an athletic apparel brand dealing with influencer ethical issues

REI 

/ Retail Sales Associate

MAY 2022 – PRESENT

Establish positive interactions with hundreds of customers daily.
Work with leads and coworkers to solve problematic customer service questions.

Instacart / Independent Contractor

APRIL 2020 – MAY 2022

Shop, balance, and organize for dozens of orders a day.
Work with hundreds of customers to ensure a high degree of customer satisfaction.

ㅡ

Education

University of Washington / Bachelor of Arts in Business Administration

AUGUST 2021 – JUNE 2024

Majors: Information Systems & Entrepreneurship, Minor: Data Science
Cumulative GPA: 3.5/4.0
Dean's List 3 quarters, Delta Sigma Pi, Freshman Direct (early entrance program)
Notable Coursework: Leadership and Organizational Behavior, Marketing Concepts, Managerial Economics,  Global Business Perspectives, Entrepreneurial Marketing, Strategic Business Communication, Managerial Accounting, Accounting and Financial Reporting, Application Programming, Networks and Cybersecurity

Bellevue College / Associate in Business

AUGUST 2019 – JUNE 2021

Dual enrollment program during High School; GPA: 3.91

Hazen High School / Diploma

AUGUST 2017 – JUNE 2021

ㅡ

Additional Information

Technical Skills:

Java, Python, Website Design, HTML, CSS, PHP, SQL, R, Git, Microsoft 365 Applications

Honors and Certifications:

2021 Dell Scholar, National Placement in FBLA competitive events, President's Volunteer Service Award, Foster Excel Certification, Foster R Certification

Interests:

Micromobility, Transportation, CSR, Outdoors, Gig Economy and Gig Apps, Technology, Project Management
I would love to hear from you!