I'm Michael Schwamborn,
a First Year at the Foster School of Business at The University of Washington pursuing a Bachelors of Arts in Business Administration with a double major in Entrepreneurship and Information Systems.

I have a demonstrated history of working in the non-profit organization management industry. Skilled in Photography, Videography, Multimedia Creation, Computer Science, and Leadership. Strong media and professional communication skills from working in Career and Technical Student Organizations (CTSOs) such as FBLA and DECA.

I'm passionate about connecting with others and creating long and meaningful connections. I hope to develop my skills and one day create my own startup geared towards using technology to solve major issues in present in our society today.

Feel free to reach out, I'd love to connect!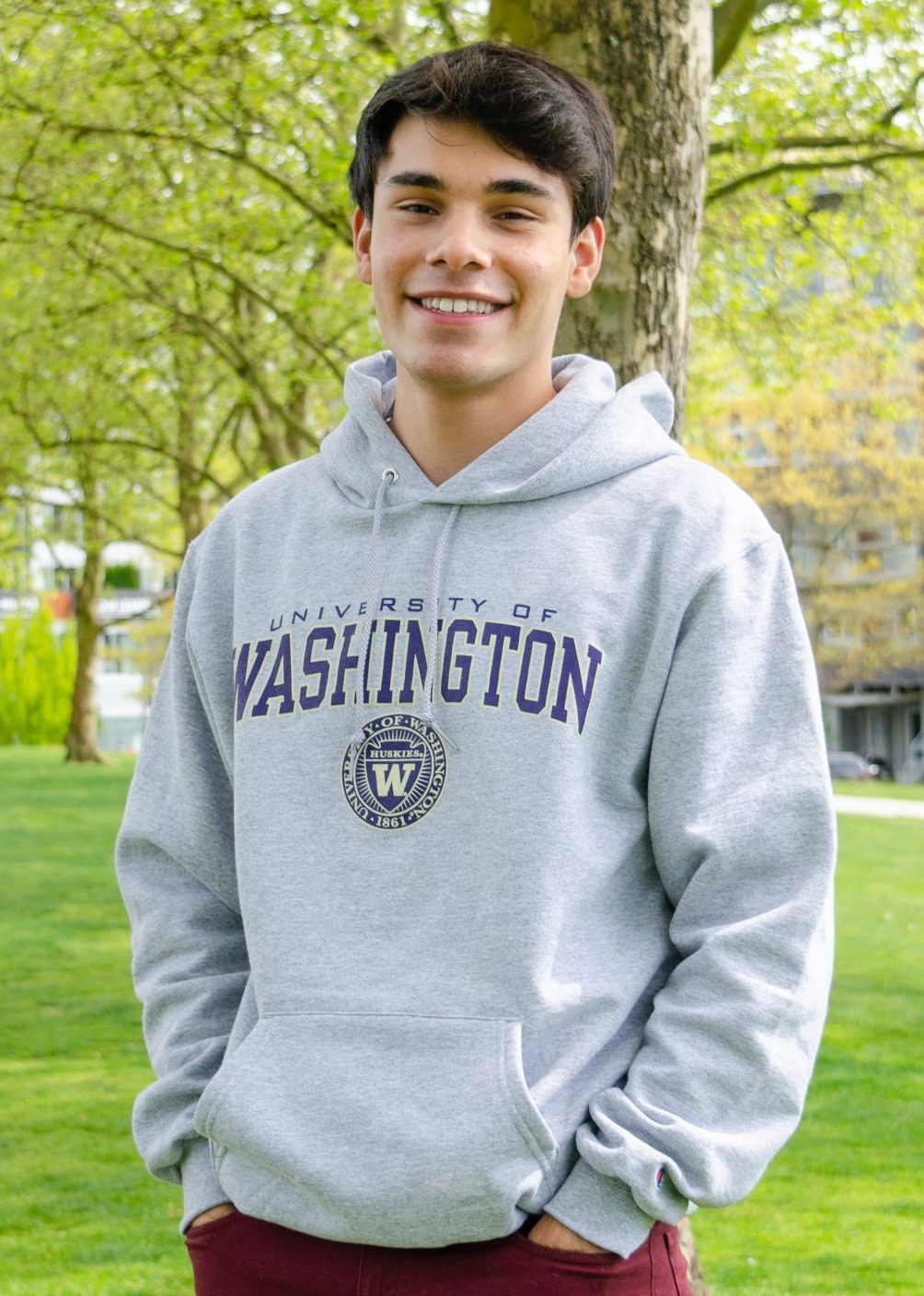 ㅡ

Skills

 
·  Java and Website Design

· OSHA-10 Certified

· Fluent in Portuguese

· Microsoft Excel, Access, Word, and PowerPoint
· Effective and constructive communication

· Time management and compartmentalization to meet tight deadlines

· Team leadership and cohesion

ㅡ

Experience

FBLA (Future Business Leaders of America) / Member and State PR Officer

JANUARY 2018 – JUNE 2021

· Managed official social media pages with a following of over 1,400 and helped plan state and regional conferences for over 3,000 members across Washington as Public Relations Officer.

· Competed and placed at the Local, State, and National level.

synHacks / Web Developer & Executive Team Member

APRIL 2020 – SEPTEMBER 2020

· Worked in an organization serving High School students in the Greater Seattle Area who are passionate and experienced in Computer Science.

· Successfully organized and ran a virtual Hackathon with over 300 participants.

Kumon / Assistant

AUGUST 2019 – MARCH 2020

· Tutored dozens of Elementary and Middle schoolers in various Math and Reading topics, connecting on a peer-to-peer level.

Instacart / Independent Contractor

APRIL 2020 – PRESENT

· Shop, balance, and organize for dozens of orders a day.

· Work with hundreds of customers to ensure a high degree of customer satisfaction.

ㅡ

Education

University of Washington / Bachelor of Arts in Business Administration

AUGUST 2021 – MARCH 2024

· Double Major in Entrepreneurship and Information Systems; GPA: 3.89

Bellevue College / Associate in Business

AUGUST 2019 – JUNE 2021

· Dual enrollment program during High School; GPA: 3.91

Hazen High School / Diploma

AUGUST 2017 – JUNE 2021

· Relevant Courses: AP Computer Science A, AP Physics 1; GPA: 3.96
Wanna keep up to date with what I'm doing?